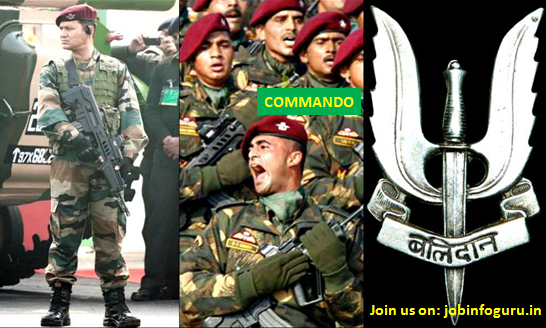 Indian Army Rally Program State Wise Rally Bharti Schedule 2023: Check here All India Army Recruitment rally bharti latest program state wise and district wise of your state and district. Complete information how to join Indian army eligibility criteria, soldier post vacancies, selection process, state wise Physical Standard Test (PST), Age Limit, Education, Height, Weight, Chest, Physical Fitness Test(PFT), Medical Test, Documentation, Indian army syllabus for written examination and all information about recruitment rally is given in the article.
Indian Army Age Limit Soldier Category – Trade Wise 
Indian Army Agniveer
Category & Trade
Age Limit in Years
Agniveer GD/
Sol SHGD
17 ½ - 21 Yrs
Agniveer Clerk

17 ½ - 21 Yrs
Agniveer Pharma
19 - 25 Yrs
Agniveer Technical
17 ½ - 21 Yrs
Agniveer NA
17 ½ - 21 Yrs
Agniveer Tdn
17 ½ - 21 Yrs
Hav Education
20 - 25 Yrs
Hav Surveyor
Engineers
20 - 25 Yrs
Catering JCO
21 - 27 Yrs
RT JCO
Dharm Shikshak
27 - 34 Yrs
TA
18 - 42 Yrs
All India TA Rally Bharti Program 2023
Click Here
Online Registration Application Indian Army 2023
Click Here
Indian Army Education Qualification for all group
CLICK HERE
All India Army Women Police Bharti 2023
Click Here
Indian Army Syllabus 2023
Click Here
All India Army Rally Program 2023: There is golden opportunity to the youngsters who wish to join Indian army, who's qualification is 8th, 10th, 12th standard passed. Candidates can participate into these army recruitment rallies by registering themselves through online applications to join Indian army web site www.joinindianarmy.nic.in as per recruitment rally schedule.
State wise All India Army Recruitment Rally Schedule 2023: Indian Army has issued notification and invited online application for recruitment of soldiers in various categories of Soldier General Duty, Soldier Clerk and SKT, Soldier Technical, Soldier Nursing Assistant, Soldier D Pharma, Soldier Tradesmen and other Trades/ categories as per notification schedule.
Notice 1: Vocational Subjects: Candidates with 10+2 Vocational Subjects are not eligible for Soldier Technical & Soldier Clerk/ Store Keeper Technical categories. They can apply for Soldier Tradesman / Soldier General Duty if meeting required percentage of marks in Class 10th.
Notice 2: रिलेशनशिप सर्टिफिकेट और एजुकेशन सर्टिफिकेट की जन्मतिथि में 366 दिनों तक बदलाव मामूली बदलाव के रूप में स्वीकार्य है, हालांकि, 366 दिनों से परे किसी भी बदलाव को एक बड़ी भिन्नता माना जाएगा और उम्मीदवार यूएचक्यू कोटा के तहत भर्ती के लिए पात्र नहीं होंगे। यद्यपि ऐसे उम्मीदवार अपने निकटम सेना भर्ती कार्यालय/ एआरओ से आवेदन कर सकते हैं।
Notice 3:सेना में ट्रेड्समैन भर्ती के लिए एप्टीट्यूट टेस्ट समाप्त कर दिया गया है। सोल्जर ट्रेड्समैन भर्ती पद के लिए आवेदन करने वाले अभ्यर्थियों के लिए अब सिर्फ शारीरिक दक्षता टेस्ट और लिखित परीक्षा के आधार पर ही मेरिट तैयार की जाएगी।
State Wise Indian Army Recruitment Rally Latest Schedule:
All India Army Rally Bharti Program 2023
Army Recruitment Rally Notification 2023: State wise, Zone wise, District wise latest army recruitment rally bharti program. Army Rally Bharti Programme Andhra Pradesh, Arunachal Pradesh, Assam, Bihar, Chhattisgarh, Goa, Gujarat, Haryana, Himachal Pradesh, Jammu and Kashmir, Jharkhand, Karnataka, Kerala, Madhya Pradesh, Maharashtra, Manipur, Meghalaya, Mizoram, Nagaland, Odisha, Punjab, Rajasthan, Sikkim, Tamil Nadu, Telangana, Tripura, Uttar Pradesh, Uttarakhand, West Bengal, Chandigarh present ongoing army rally bharti schedule 2023 is given in the table below:-
State Wise Army Rally Program 2023
Indian Navy AA, SSR Sailor Recruitment Program 2023 – Click Here
Army Navy, IAF, Police Job Notification
Job Info in detail
Anganwadi Bharti 2023 Online Form 53000+ Post
Click Here
उत्तर प्रदेश सचिवालय सहायक भर्ती कार्यक्रम 2023
Click Here
अग्निवीर सेना भर्ती 2023 (All India)
Click Here
आल इंडिया ARMY भर्ती प्रोग्राम 2023
Click Here
UHQ Quota, Sports Open & Center Relation Rally Program 2023
Click Here
Indian Navy Sports Quota Recruitment Program 2023
Click Here
10th and 12th Pass Selection in Indian Navy 2023
Click Here
Graduate Male & Female Entry Scheme 2023
Click Here
1 STC bharti program 2023
Click Here
Women Tech/Non Tech Entry Course 2023
Click Here
Arty Centre Army Rally 2023
Click Here
Indian Navy 10+2 B Tech Entry 2023
Click Here
All India Army Rally Bharti Program 2023
Click Here
भारतीय सेना परीक्षा पाठ्यक्रम की पूरी जानकारी हिंदी एवं अंग्रेजी में
Click Here
UHQ Quota Relation/ Open Sports Bharti Program 2023
Click Here
पुलिस भर्ती मेडिकल टेस्ट कैसे होता है
Click Here
Police Bharti 2023
Click Here
State Wise Army Rally Program 2023
Click Here
Army Navy IAF Medical Test Male/ Female
Click Here
भारतीय सेना महिला प्रवेश योजना 2023
Click Here
Documents for Online Application
Click Here
Know about CAPF, NSG, SPG, BSF, CISF, CRPF, SSB, ITBP, AR, NIA, SSF, SSC Indian Security Forces
Click Here
दवाओं का प्रयोग: सेना में भर्ती होने वाले सभी उम्मीदवारों को शारीरिक प्रदर्शन बढ़ाने वाली दवाओं का इस्तेमाल न करने की सलाह दी जाती है। भर्ती रैली के दौरान उम्मीदवारों पर प्रदर्शन बढ़ाने वाली दवाओं के उपयोग के लिए आकस्मिक जांच की जाएगी। ऐसी किसी भी दवा का उपयोग सख्त वर्जित है। दोषी पाए जाने पर, उम्मीदवार को भर्ती प्रक्रिया से निकाल दिया जाएगा।
All India Army Recruitment Rally Latest Schedule 2023
Relation and Sprots Open Rally Bharti