Today, on 23rd August 2019, we have with us an Indian CA and an Educationist, Chandan Agarwal.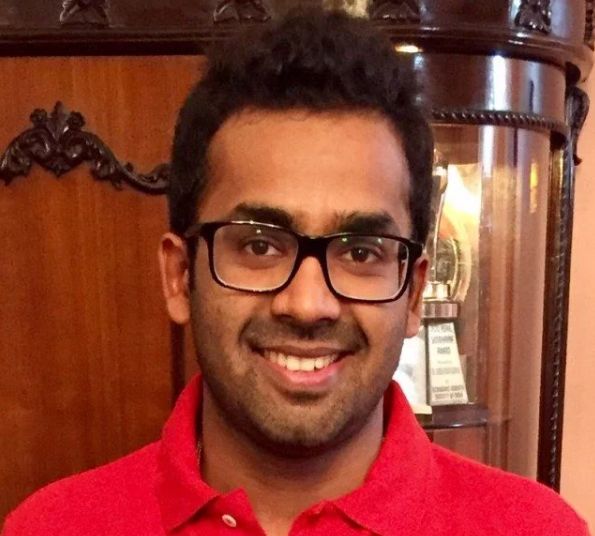 Hi Chandan, thank you for sharing your thoughts about India's Employment and Education issues and taking a step to provide education and jobs to the talented young generation of India.
Chandan, please introduce yourself to our website's audience.
My name is Chandan Agarwal and I am a Chartered Accountant by qualification. Besides running my Chartered Accountancy firm which focuses on key areas of Audit, Taxation and Compliances, we are also running an Educational Institution by the name of Pragyan International University. This is a Private University duly recognized by UGC, Government of India and based in Ranchi. It is coming up over 30 acres of land with a 3,00,000 Sq Ft Campus.
What made you become a Chartered Accountant and then start your own Private University?
I have always had a keen interest in Taxation and Financial Analysis, and this led me to pursue the course of Chartered Accountancy. I take great pride in announcing that I secured over 90% in both Taxation and Financial Analysis papers in the Chartered Accountancy course.
Pragyan International University is not-for-profit University and has been started as an endeavour to provide quality affordable education and give life-skills to the youth of the country.
Who do you consider your role model?
My role model would have to be my father – Dr. Suresh Kumar Agarwal, who started his career with virtually nothing, lost his father at the tender age of 7, took care of his mother and four siblings, but kept belief in himself and today we are what we are.
His passion has always been to teach and write, and he has written over a hundred books by now, as well as Pragyan International University is a project he is looking into with his deepest heart and regards.
When you come from such a humble background, and set up so much, it inculcates a sense of responsibility and motivation in you, which is currently my driving force.
What is your company about?
My Chartered Accountancy firm is called CA Chandan Agarwal & Co. We are working with various Companies, Partnership Firms, Start-Ups, etc. with our core areas being Auditing, Assurance, Taxation, GST, Corporate Financing, etc. We have recently expanded into the field of Wealth Management and Portfolio Management Services also, where we are hiring the best minds of the country to help our clients grow and accumulate wealth. We are witnessing a very good response till now.
The second endeavour of ours is that of Pragyan International University. It is a Private University, also known as a self-financed University which has been set-up by my family trust – Pragyan Foundation. It is coming up over a 30 acre plot of land with a total construction space of close to 3,00,000 Sq Feet. We are offering some very unique programmes through the University ranging from World Peace to Spirituality and Health. We aspire to be the University with a difference and which had the courage to branch out into a field not having been entered into by any University in India till now. We are very positive.
If you could change one thing about how we do things in your area, based on what you know, what would it be and why?
In terms of the practice of Chartered Accountancy, I believe the Institute of Chartered Accountants of India (ICAI) really trains its students and keeps organising small workshops and programmes to keep our skills and knowledge updated. Further, with new changes in the system and introduction of GST, the scope of work has enhanced. Also, International Taxation is really coming up as a very promising field with incubation of so many start-ups as well as globalisation.
How many jobs your company has created for the Indian youth?
My firm of Chartered Accountancy currently employs close to 20 people and in our Pragyan International University, we estimate to create about employment of 500 in the initial years which will increase to about 1200 soon.
What do you think about the unemployment in India and how we can tackle it?
I would say that people with skills are never unemployed. They always find takers. It is the ones who are not updated that need to get their skills upgraded to become employable.
We conduct hundreds of job interviews a year, and a majority of them are rejected outright based on their introduction, linguistic skills or otherwise, without even having tested their knowledge in the true domain.
Times are changing. A degree is no longer always relevant. What counts more are the skills.
If someone wants to work in your company, how can he/she apply?
If someone wishes to work at my Chartered Accountancy Firm and/or wishes to get employed at the University, they can send us a copy of their CV to info@cachandanagarwal.com / info@pragyanuniversity.edu.in and our HR Team will coordinate with them.
What is your message for the Indian youth?
The message in one line would be – "Run after excellence, Success Will Follow"