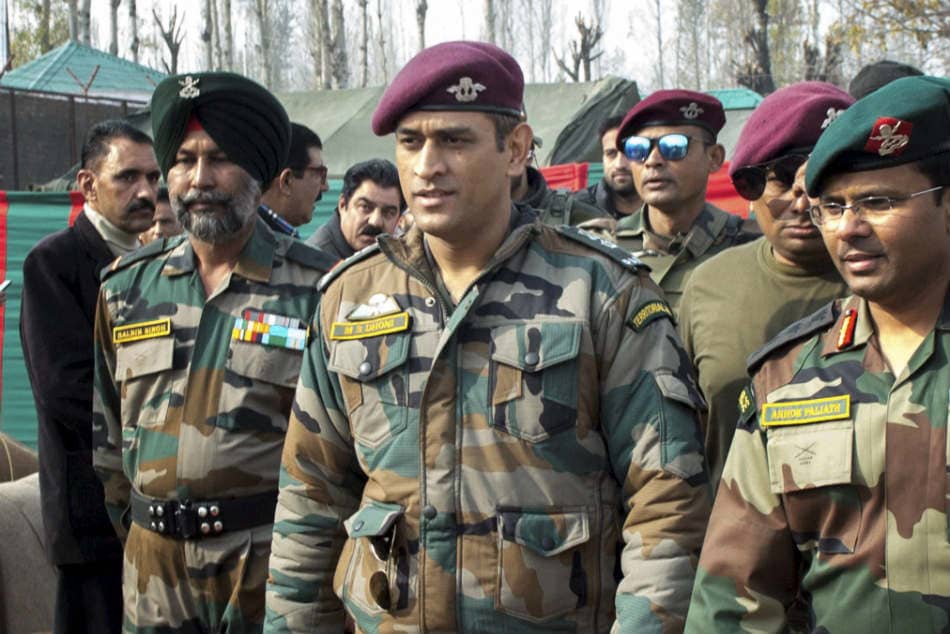 ITBP Sports Quota Recruitment Rally Bharti 2022: भारत तिब्बत सीमा पुलिस भर्ती Applications are invited from eligible Male/ Female candidates in Group 'C' post in Indo Tibetan Border Police Force against Sports Quota Bharti. Detailed Information about ITBP Sports Quota Recruitment Rally Bharti date of online application, physical standard, physical test, medical test, written test, physical height, weight, chest and list of sports for ITBP Bharti is given below:-
List of Games/ Sports ITBP: ITBP Sports Quota Bharti Athletics, Judo, Water Sports (Kayaking & Canoeing), Water Sports Rowing, Boxing, Gymnastics, Wushu, Archery (Indian, Recurve and Compound round), Shooting (Sport), Winter Games Skiing (Alpine & Nordic) and Wrestling sports and games vacancy is available for recruitment in ITBP.
Education Qualification: High School/ Matric or its equivalent from a recognized board education qualification required for ITBP Sports Quota Bharti.
Age Limit: 18 to 23 years (Relaxation in age as per the prevalent Recruitment Rules)
Cutoff date for Age: Cutoff date for determining age will be the last date of submission of online applications.
Relaxation in Age
(a) Upper age limit is relaxable for SC/ST by five (5) years and for OBC by three (3) years for recruitment under sports quota ITBP.
(b) Upper age limit is relax-able up to 5 years for Departmental candidates with three years continuous service and in addition 5 years age relaxation for Scheduled Caste or Scheduled Tribe and 3 years for Other Backward Classes
who compete along with candidates from open recruitment.
Physical Standard ITBP: Physical standard test height, weight, chest required zone wise for recruitment of male and female in ITBP is as under:-
Physical Standard Test (PST) CAPF Category
Height for
Male
in cms
Height for
Female
in cms
Chest for
Male
in cms
For all Categories / All over India
170

157
80+5
Relaxation in Height
ST Candidates
162.5
150
76+5
ST Candidates hailing from the North Eastern States of Arunachal Pradesh, Manipur, Meghalaya, Mizoram, Nagaland, Sikkim & Tripura
160
147.5

76+5
Candidates of Garhwalis, Kumaonis, Gorkhas, Dogras, Marathas and Candidates belonging to the States of Assam, Himachal Pradesh and J & K.
165


155
78+5
North East States of Arunachal Pradesh, Manipur, Meghalaya, Mizoram, Nagaland, Sikkim Tripura & Darjeeling
162.5

152.5


77+5
Weight:
Proportionate to height and age as per medical standards for male and female candidates
Physical Standard Test (PST) CAPF/ ITBP Sports Quota Bharti
PST: Candidates who qualify in documentation will undergo PST as per standards mentioned in the table above.
Relaxation: Candidates seeking relaxation in height and chest will be required to submit the certificate as per Annexure-V regarding their community from concerned District Authorities.
Merit List: After completion of Physical Standard Test for ITBP Sports Quota bharti, Merit list will be drawn on the basis of marks obtained by the candidates as per table given above. The candidates shall be shortlisted for Detailed Medical Examination (DME) on the basis of merit.
Medical Standard ITBP Recruitment 
(a) Eye Sight: -The minimum distance vision shall be 6/6 and 6/9 for both eyes without correction i.e. without wearing spectacles or lenses required for recruitment in ITBP CT GD as under:-
(b) Color Vision: A colour blind person shall not be eligible for recruitment. If a person is found to be colour blind at any stage of service career, he/she shall be boarded out as per SHAPE policy in vogue.
(c) General Body Medical: The candidate must not have knock knee, flat foot, hydrocele, varicose veins or squint in eyes.
(d) Mental & Physical Ability: Must be in good mental and bodily health and free from any medical condition or physical defect likely to interfere with the efficient performance of duties or a cause of rejection as per the revised Medical Guidelines.
Tattoo Policy for recruitment in CAPF/ ITBP
(a) Content: Being a secular country, the religious sentiments of our countrymen are to be respected and thus, tattoos depicting religious symbol or figures and the name, as followed in Indian Army are to be permitted.
(b) Location: Tattoos marked on traditional sites of the body like inner aspect of forearm but only left forearm, being non saluting limb or dorsum of the hands are to be allowed.
(c) Size: Size must be less than ¼ of the particular part (Elbow or Hand) of the body.
Medical Test Para Military/Police Forces – Click Here 
Detailed Medical Examination (DME): Candidates selected in order of merit as per number of vacancies will be put through medical examination (DME) to assess their fitness as per the medical guidelines issued from time to time by Ministry of Home Affairs (MHA).
Name of Post: Constable GD Sports/ CT(GD) Sportsman.
Date of Online Application: Available Soon
Last Date of Online Application: Available Soon
Vacancies Details: Available Soon
Notification-ITBP-Specialist-General-Duty-Medical-Officer-Posts
Assam Rifles (AR) Recruitment Rally Notification – Click Here
Online Application Procedure CAPF – Click Here
SSB Recruitment Rally Program – Click Here
Sports Qualification CAPF Recruitment 2022   Click Here
Role of Security Forces Click Here
ITBP Website: www.recruitment.itbpolice.nic.in
ITBP Sports Notification CT GD Click Here