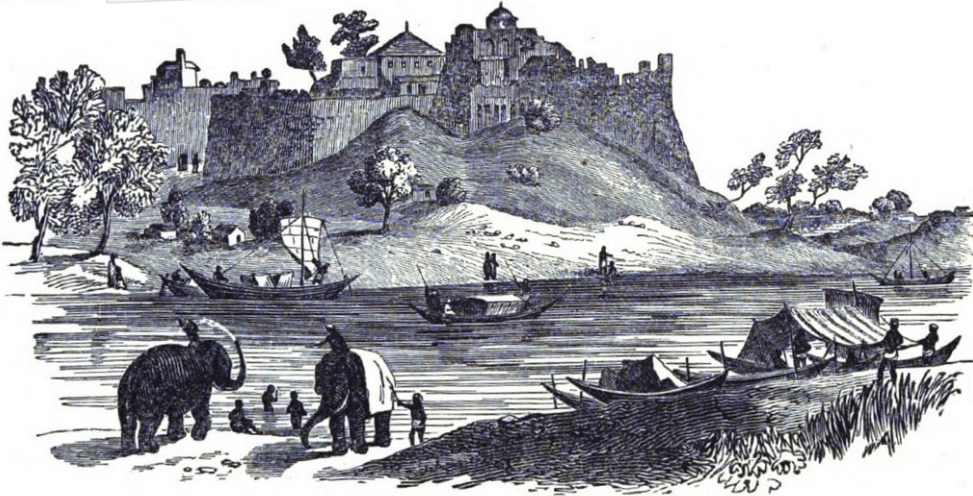 Jaunpur History Proud of Jaunpur: Glorious History Jaunpur, Hindu Muslim communal harmony, spiritual, Vedic, mythological, education, culture, music, art, beautiful building, religious, temple, mosque, historical fort, ancient heritage of glorious cultural art from its inception till now Jaunpur has a special history. History of origin of Jaunpur.
Jaunpur-History Glorious Secrets of Devnagari (Jaunpur)
Jaunpur Mythological Period: According to mythology, this holy place is currently named as Jaunpur district due to Jamdagni's Ashram land of penance, one of the Bhriguvanshi Seven Sage. Jaunpur has got the glory of the austerity-land of Bhrigu Vanshi Sages.
Jamadagnipuram to Jaunpur: According to legends it was initially known as Jamadagnipuram but over time it became Jaunpur due to Awadhi language.
Yavanpur to Jaunpur: According to folklore, the name of the beginning of Jaunpur was Yavan Pur, which gradually became Yavan due to the influence of Awadhi language, and later became Jaun or Yavanpur and currently Jaunpur. History is witness that Sharqi Sultan came to India from Africa and Africans were called Yavan. Due to the rule of the Yavanas, it has been built from Yavanpur to Jaunpur.
Jaunpur of the Mughal Sultanate: According to Mughal history, in 1359 the Sultan of Delhi, Ferozeshah Tughlaq named this district Jaunpur after his beloved cousin Muhammad Bin Tughlaq, real name Jauna Khan.
Jauna Khan died in 1351 AD: Mohammed Bin Tughlaq was killed while fighting in a place called Thatta, Pakistan, 8 years before the naming of Jaunpur. The name of Muhammad Bin Tughluq's childhood was Jauna Khan, that's why the city was named Jaunpur in memory of Jauna Khan.
Malik Sarwar: In 1388, Ferozeshah Tughlaq appointed his daughter's lover Malik Sarwar as the Governor of Jaunpur.
Declaration of Independence: In 1393 AD, Malik Sarwar declared himself independent due to internal strife.
Establishment of Sharki Dynasty: Malik Sarwar established his adopted son Sharki Dynasty in Jaunpur in 1393 AD.
Capital Jaunpur: In 1393 AD, Jaunpur gained the fortune of making Jaunpur a capital whose empire extended from Etawah in the west to Bengal in the east and Vindhyachal in the south to Nepal in the north.
Subedar Khwaja Jahan: In 1397 AD, Subedar Khwaja Jahan of Jaunpur declared his independence by rejecting the subordination of Sultan Muhammad Tughluq of Delhi.
Death of Malik Ushark: In 1398 AD, the founder of Sharki Dynasty Malik Ushark died.
Atala Masjid: The foundation of the historic famous Mosque Atala of Jaunpur was laid by Feroz Shah in 1393 AD which was completed by Ibrahim Shah in 1408.
Construction of Four Finger Mosque: In 1417 AD, in place of Jaunpur ancient Vijayachandra Temple, Khalis Muqhqlis Mosque (or Four Finger Mosque) was built by Amir Khalis Khan, the Subedar of Sultan Ibrahim.
Glorious Military Power of Jaunpur: From 1402 AD to 1440 AD Mubarak Shah's younger brother Shams Ud Din Ibrahim had elevated the military power of the Jaunpur Sultanate to the highest peak.
Jama Masjid Jaunpur: In 1438 AD, Ibrahim Shah started building Jama Masjid and it was completed by his Begum Rajibivi in 1442 AD.
Lodhi Dynasty's Dominion: From 1484 to 1525 AD, the Lodi dynasty dominated Jaunpur.
Ibrahim Lodi's Death: In 1526 AD, Babur defeated and killed Abraham in the battle of Panipat.
Humayu's Rule: To conquer Jaunpur, Babur sent his son Humayu who defeated the ruler of Jaunpur and conquered the Sultanate.
Humayun's Death: In 1556 AD, when Humayun died, at the age of 18 his son Jalaluddin Mohammad Akbar ascended the throne.
Death of Ali Quli Khan: Due to the rebellion of Ali Quli Khan in 1567 AD, Akbar himself marched and Ali Kuli Khan was killed in the war. Mughal Emperor Akbar came to Jaunpur and stayed here for a long time. The royal bridge Jaunpur was built during Akbar's reign. Akbar went back to Delhi making Subedar Munim Khan the ruler.
Akbar's Gift: The construction of the historic royal bridge of the Gomti River at Jaunpur was started by the Mughal Emperor Akbar in 1564 AD. This bridge was built in 1569 AD under the supervision of Munim Khan, the Subedar of Emperor Akbar.
Sultan Sikandar Lodi Dharmandh: Historical cultural heritage and other monuments during the Sharqi Sultans of Jaunpur district were greatly damaged in 1495 AD by the foolish and sultry Sultan Sikandar Lodi of the Lodhi Dynasty.
Nawab Rule of Awadh: After being a part of the Mughal Sultanate for 150 years (one and a half century), Jaunpur was handed over to the Nawab of Awadh by the British in 1722 AD.
Resident Dekna: Jaunpur remained under Benares from 1775 AD to 1788 AD and later with Resident Dekna.
Jaunpur & Azamgarh: Azamgarh was also renamed under Jaunpur under British rule in 1818.
The Partition of Jaunpur and Azamgarh: The British were partitioned and separated Jaunpur and Azamgarh in 1822 AD and 1830 AD.
In the context of Jaunpur: untouched secret secrets of Jaunpur, what is the old name of Jaunpur ?, how was the name of Jaunpur district? Why is it famous History of Jaunpur's present, past, past and future and untouched points (untouched aspect). Golden History of Jaunpur. We Proud of Jaunpur.