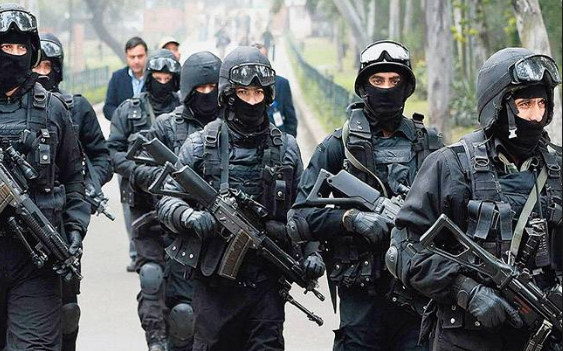 Armed Forces Classification Test (AFCT):
The Armed Forces Classification Test (AFCT) is a multi-part test that is used by the military to identify individual aptitudes and areas of greatest career potential. The AFCT is a test of ability and an indication of academic readiness to pursue a particular career choice. The AFCT is an important tool in the selection process for Officer Candidate School (OCS). The AFCT is divided into sub tests, including: science, arithmetic reasoning, word knowledge, and paragraph comprehension. Scores are combined to give an MOS specialty score.
To take the AFCT you must:
 Requests to take the AFCT must be submitted by the Unit Readiness or Training NCO on a DA Form 4187.
 Schedule with the Education Office Test Control Officer
Return your signed DA 4187 to the Test Control Officer preferably one week before your requested test date, but no later than one day before your test. This can be by email, fax, or dropping it off in person.
Bring your military ID the day of your test.
Other information about the AFCT:
You may only take the AFCT four times (initial test plus three retests)in your entire military career. The ASVAB you took at the MEPS station does not count toward your three times.
You must wait six months between test dates (or request and ETP)
The General Technical (GT) portion of the test is comprised of the following subtests:
Arithmetic Reasoning (AR)  –  16 questions, 39 minutes. Also knows as word problems, there are applied math questions. Arithmetic Reasoning questions will involve the following basic math skills:-
Basic operations – addition, subtraction, multiplication and division
 Operations with fractions, decimals and percent
 Mathematics – Basic High School Math

including

:
(i) Adding/ Subtracting/ Multiplying/ Dividing with Whole Numbers, Fractions, Decimals, Integers, and Algebraic Terms
Word Knowledge (WK)… 16 questions, 8 minutes
Basic vocabulary knowledge including:
(ii) Meaning in Context (Give the definition of a word from context)
Paragraph Comprehension (PC)…11 questions, 22 minutes
Some of the skills the Paragraph Comprehension section will test:
(i) Drawing logical conclusions
(ii) Identify the author's intent, e.g. to persuade, inform, entertain, etc.
(iv) Analyze and evaluate the use of text structure to solve problems or identify sequences
(v) Find information from a graphic (chart or similar, graphic representation)
(vi) Identify and use scale, legends on a sample map
There are also six other subtests which compromise the AFCT. These six subtests are as follows:
General Science (GS)…………………….16 questions, 8 minutes
Mathematics Knowledge (MK)…… …16 questions, 20 minutes
Electronics Information (EI)…………. 16 questions, 8 minutes
Auto and Shop Information (AS)….… 11 questions, 7 minutes/11 questions, 6 minutes
Mechanical Comprehension (MC)..….16 questions, 20 minutes
Assembling Objects (AO)……………..….16 questions, 16 minutes
Examination Preparation AFCT:
Most installations provide the "FAST" (Functional Academic Skills Training) course to help raise a Soldiers' reading, language, and mathematics skills for Non-Commissioned Officer course attendance, college preparation/ placement tests, and AFCT or high-school equivalency testing. Classes generally meet for 4 weeks (80 hours of instruction per subject), but are subject to preliminary placement testing. Please contact the installation education center closest to you for more information.