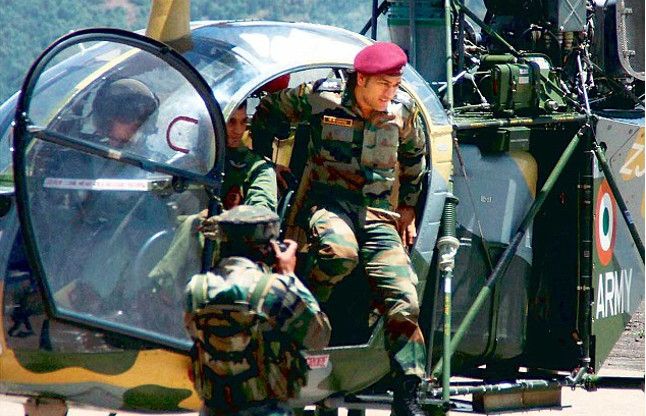 List of games and sports for army bharti rally 2021-2022: Outstanding sportsman who wish to join Indian army under sports quota recruitment may apply online through their respective army recruiting offices. Outstanding sportsmen can also join army through unit headquarters quota direct recruitment rally conducted by regimental centre/training centre each year. Vacancy for army recruitment under sports quota are allotted to regiment center of Indian army. List of games and sports for army bharti rally soldier/NCO/JCO Recruitment 2021-2022.
List of Games and Sports for Army Bharti Rally Soldier/NCO/JCO Recruitment 2021
Serl
No
Games/Sports for
Direct Havildar Rank
Games/Sports for
Direct JCO Rank
01
Athletics Including
Track and Field events
Athletics (Including Track and Field
events, Marathon & Cross Country)
02
Archery
Archery
03
Badminton
Basketball
04
Basketball
Boxing
05
Boxing
Cricket
06
Cricket
Cycling
07
Cycling
Football
08
Equestrian Sports
Fencing
09
Football
Gymnastics
10
Fencing
Golf
11
Gymnastics Including
Body Building
Hockey
12
Golf
Handball
13
Hockey
Judo
14
Handball
Kabaddi
15
Judo
Kayaking & Canoeing
16
Kabaddi
Karate
17
Kayaking & Canoeing
Rowing
18
Karate
Swimming
19
Rowing
Shooting
20
Swimming, Diving &
Waterpolo
Squash
21
Squash
Sailing and Yachting
22
Shooting
Tennis
23
Sailing
Taekwondo
24
Tennis
Volleyball
25
Taekwondo
Weight Lifting
26
Volleyball
Wrestling
27
Weight Lifting
-
28
Wrestling
-
Note: For enrollment of meritorious sportsmen from Unit HQ quota or from the Zones, the list of games as applicable for direct Havildar entry would be considered.
Sports Qualification under Sports Quota Recruitment – Click Here
Sports Certificate Under Sports Quota Army Bharti
National/International Level: Sportsmen who have represented India at International level and State at National level within the last two years. For list of sports under which relaxation in physical standards is admissible attention is invited to www.joinindianarmy.nic.in website. List of Army Games/Sports.
District/State Level: Sportsmen who have represented District at State Level and University team or regional team at District level with 1 st/2nd position within last two years. Sports certificates should be with registration number and from govt recognized sports institutes/bodies as under:-
All Senior/Junior National Championship Certificate – Respective National Federation.
All State & Dist level Certificates – Respective State Sports Association.
All University level Certificate – Inter University Sports Board.
All School level certificate – All India School Games Federation.
Indian Army Sportsmen Open Rally Bharti Program 2021-2022 – Click Here
Indian Army Latest Rally Bharti Schedule 2021-2022 Notification
Army Navy, IAF, Police Job Notification
Job Info in detail
Anganwadi Bharti 2021 Online Form 53000+ Post
Click Here
उत्तर प्रदेश सचिवालय सहायक भर्ती कार्यक्रम 2021
Click Here
आल इंडिया मिलिट्री भर्ती प्रोग्राम 2021
Click Here
UHQ Quota, Sports Open & Center Relation Rally Program 2021-
Click Here
Indian Navy Sports Quota Recruitment Program 2021
Click Here
10th and 12th Pass Selection in Indian Navy 2021
Click Here
Graduate Male & Female Entry Scheme 2021
Click Here
1 STC bharti program 2021
Click Here
Women Tech/Non Tech Entry Course 2021
Click Here
Arty Centre Army Rally 2021
Click Here
Indian Navy 10+2 B Tech Entry 2021
Click Here
All India Army Rally Bharti Program 2021-2022
Click Here
भारतीय सेना परीक्षा पाठ्यक्रम की पूरी जानकारी हिंदी एवं अंग्रेजी में
Click Here
UHQ Quota Relation/ Open Sports Bharti Program 2021-2022
Click Here
पुलिस भर्ती मेडिकल टेस्ट कैसे होता है
Click Here
Police Bharti 2021-2022
Click Here
State Wise Army Rally Program 2021-2022
Click Here
Army Navy IAF Medical Test Male/ Female
Click Here
भारतीय सेना महिला प्रवेश योजना 2021-2022
Click Here
Documents for Online Application
Click Here
Know about CAPF, NSG, SPG, BSF, CISF, CRPF, SSB, ITBP, AR, NIA, SSF, SSC Indian Security Forces
Click Here
दवाओं का प्रयोग: सेना में भर्ती होने वाले सभी उम्मीदवारों को शारीरिक प्रदर्शन बढ़ाने वाली दवाओं का इस्तेमाल न करने की सलाह दी जाती है। भर्ती रैली के दौरान उम्मीदवारों पर प्रदर्शन बढ़ाने वाली दवाओं के उपयोग के लिए आकस्मिक जांच की जाएगी। ऐसी किसी भी दवा का उपयोग सख्त वर्जित है। दोषी पाए जाने पर, उम्मीदवार को भर्ती प्रक्रिया से निकाल दिया जाएगा।
Sports Quota Recruitment Rally Bharti Related Questions
How can I join Indian Army with sports quota?
Is there any sports quota in Army? Click Here
What is UHQ quota in Army?  Click Here
What is relation Bharti in Indian Army? Click Here
Search links: List of Games & Sports for Army Recruitment Rally Bharti Soldier/ NCO/JCO Recruitment 2021. Game list for army recruitment rally bharti, Sports list for army bharti. How sportsmen join Indian army?. what are the games/sports to join Indian army. Join Indian army as sportsman.