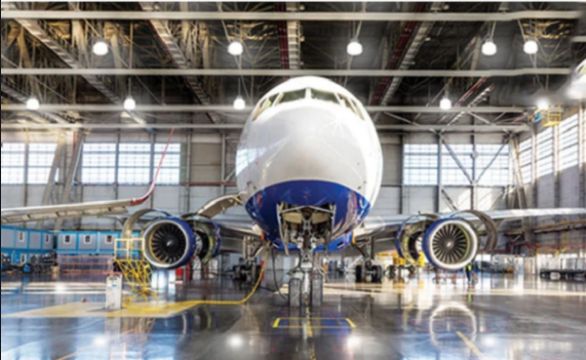 HAL ITI Trade Apprentice Recruitment:- The Hindustan Aeronautics Limited (HAL), an Aerospace and Defense Company, has invited called for online applications from eligible and interested candidates for filling Four Seventy-Five (475) ITI Trade Apprentices in HAL in multiple trades through direct recruitment to be posted at Aircraft Manufacturing Division in Nashik, Maharashtra in India on a full time basis. The application process towards the same started on February 20, 2021-2022 and closes on March 13, 2021-2022.
हिंदुस्तान एयरोनॉटिक्स लिमिटेड भर्ती प्रोग्राम 2021-2022:- हिंदुस्तान एयरोनॉटिक्स लिमिटेड ने 22/02/2021 को एचएएल भर्ती 2021-2022 आईटीआई ट्रेड अपरेंटिस पोस्ट अधिसूचना जारी की है । 475 रिक्तियों के लिए अधिसूचना निकली है । इच्छुक और पात्र उम्मीदवार 22/02/2021 से 13/03/2021 तक ऑनलाइन आवेदन कर सकते हैं । उम्मीदवार नीचे दी गई सामग्री में पद विवरण, रिक्ति विवरण, पात्रता मानदंड, चयन प्रक्रिया, आवेदन विधि, शुल्क संरचना और महत्वपूर्ण तिथियां देख सकते हैं।
Start Date to Apply Online- 22/02/2021
Last Date to Apply Online- 13/03/2021
Admit Card Date- Updated Soon 
Exam Date- Updated Soon 
HAL ITI Trade Apprentice Notification 2021-2022- Click Here
हिंदुस्तान एयरोनॉटिक्स लिमिटेड रिक्ति विवरण
HAL वेकन्सी डिटेल्स 2021
फिटर -
210
टर्नर -
28
मैकेनिस्ट -
26
कारपेंटर -
03
मशीन -
06
इलेक्ट्रीशियन -
78
ड्राफ्ट्समैन (मैकेनिकल) -
08 महिला
इलेक्ट्रॉनिक -
08
पेंटर (सामान्य) ) -
05
शीट मेटल वर्कर -
04
मैकेनिक -
04
कंप्यूटर ऑपरेटर और प्रोग्रामिंग सहायक-
77
वेल्डर -
10
आशुलिपिक -
08
कुल -
475 पद
HAL ITI Trade Apprentice Eligibility Criteria 2021-2022
Education Qualification:- Desirous candidates applying for HAL Apprentice Jobs 2021-2022 through HAL Recruitment 2021-2022 must possess an ITI in relevant trade from a recognized Board/Institute as detailed in the HAL Notification 2021-2022. HAL requires ITI, Any Degree candidates to apply for their Trade Apprentice, Stenographer, Computer Operator, Electronic Mechanic, Programming Assistant notification 2021-2022. The candidates must be ITI passed from the respective trades and must be recognized by NCVT.
शैक्षिक योग्यता:- एचएएल भर्ती 2021-2022 के माध्यम से एचएएल अपरेंटिस जॉब्स 2021-2022 के लिए आवेदन करने वाले इच्छुक उम्मीदवारों को एक मान्यता प्राप्त बोर्ड / संस्थान से प्रासंगिक व्यापार में आईटीआई पास होना चाहिए, जैसा कि एचएएल अधिसूचना 2021-2022 में विस्तृत है। एचएएल को आईटीआई के किसी भी उम्मीदवार को अपने ट्रेड अपरेंटिस, स्टेनोग्राफर, कंप्यूटर ऑपरेटर, इलेक्ट्रॉनिक मैकेनिक, प्रोग्रामिंग सहायक अधिसूचना 2021-2022 के लिए आवेदन करना होगा। उम्मीदवारों को संबंधित ट्रेडों से आईटीआई पास होना चाहिए और एनसीवीटी द्वारा मान्यता प्राप्त होना चाहिए।
Age Criteria:- HAL job required a minimum of 18 years to a maximum of 60 years with good sprite.
आयु सीमा:- एचएएल नौकरी को अच्छे स्वास्थ्य के साथ न्यूनतम 18 साल से अधिकतम 60 साल की आयु सीमा होनी चाहिए।
Age Relaxation: – SC/ ST /OBC/PWD/ PH Candidates Relaxation as per Government Rule Regulation.
आयु में छूट: – सरकारी नियम विनियमन के अनुसार अनुसूचित जाति / अनुसूचित जनजाति / अन्य पिछड़ा वर्ग / पीडब्ल्यूडी / पीएच उम्मीदवारों को छूट होती है।
Fees Details:- Candidates should go to the notification given below for application fee details.
फीस विवरण: – उम्मीदवारों को आवेदन शुल्क विवरण के लिए नीचे दी गई अधिसूचना पर जाना चाहिए।
| Category | Reservation Quota |
| --- | --- |
| SC | 10% |
| ST | 9% |
| OBC | 27% |
| PWD | 4% |
| XSM | 4.5% |
| EWS | 10% |
Reservations:- The reservation for engagement of Apprentices will be admissible as per The Apprenticeship Act 1961.
Economically Weaker Section(EWS) Reservations:- The benefit of reservation under EWS can be availed upon production of an 'Income and Asset Certificate' issued by a Competent Authority. The income and Asset Certificate issued by any one of the following authorities in the prescribed format shall only be accepted as proof of candidate's claim as belonging to EWS.
आर्थिक रूप से कमजोर वर्ग (EWS) आरक्षण: – EWS के तहत आरक्षण का लाभ सक्षम प्राधिकारी द्वारा जारी 'आय और संपत्ति प्रमाणपत्र ' के उत्पादन पर लिया जा सकता है। निर्धारित प्रारूप में निम्नलिखित में से किसी भी एक अधिकारी द्वारा जारी आय और संपत्ति प्रमाणपत्र केवल EWS से संबंधित उम्मीदवार के दावे के प्रमाण के रूप में स्वीकार किया जाएगा।
Note:– The appointment in EWS category is provisional and is subject to the income and asset certificate being verified through the proper channels and if the verification reveals that the claim to belong to EWS is fake / false the training will be terminated forthwith assigning any further reasons and without prejudice to such further action as may be taken under the provisions of the Indian Penal Code for production of fake / false certificate.
नोट :- EWS श्रेणी में नियुक्ति अंतिम है और आय के अधीन है और उचित चैनलों के माध्यम से सत्यापित किया जा रहा है और यदि सत्यापन से पता चलता है कि EWS से संबंधित दावा फर्जी है / गलत है तो प्रशिक्षण को किसी भी कारण से समाप्त कर दिया जाएगा और इस तरह की आगे की कार्रवाई के लिए पूर्वाग्रह के बिना नकली / झूठे प्रमाण पत्र के उत्पादन के लिए भारतीय दंड संहिता के प्रावधानों के तहत लिया जा सकता है।
How to Apply:- Interested and eligible candidates who meet the notified criteria should follow the following procedure:-
1. Candidates can apply online by visiting the NAPS Portal www.apprenticeshipindia.org
2. Candidate registration.
3. Candidates have to register using an active email id and mobile number.
4. After registering, candidates may apply using their registration number and password.
5. Fill in all the details asked in the application form correctly.
6. Upload scanned copy of required documents.
7. Print Application form for future reference.
HAL भर्ती 2021-2022 के लिए आवेदन कैसे करें: – इच्छुक और योग्य उम्मीदवार जो अधिसूचित मानदंडों को पूरा करते हैं, उन्हें निम्नलिखित प्रक्रिया का पालन करना चाहिए:-
1. उम्मीदवार एनएपीएस पोर्टल www.apprenticeshipindia.org पर जाकर ऑनलाइन आवेदन कर सकते हैं
2. उम्मीदवार पंजीकरण पर क्लिक करें।
3. उम्मीदवारों को एक सक्रिय ईमेल आईडी और मोबाइल नंबर का उपयोग करके पंजीकरण करना होगा।
4. पंजीकरण के बाद, उम्मीदवार अपने पंजीकरण संख्या और पासवर्ड का उपयोग करके आवेदन कर सकते हैं।
5. आवेदन पत्र में पूछे गए सभी विवरणों को सही ढंग से भरें।
6. आवश्यक दस्तावेजों की स्कैन की हुई कॉपी अपलोड करें।
7. भविष्य के संदर्भ के लिए आवेदन पत्र प्रिंट करें।
Pay Scale:- Candidates selected to HAL Apprentice Jobs 2021-2022 through HAL Recruitment 2021-2022 will be paid stipend as per the apprenticeship norms as stated under careers in HAL notification.
वेतनमान: – HAL भर्ती 2021-2022 के माध्यम से एचएएल अपरेंटिस जॉब्स 2021-2022 के लिए चुने गए उम्मीदवारों को एचएएल अधिसूचना में करियर के तहत कहा गया प्रशिक्षुता मानदंडों के अनुसार स्टाइपेंड का भुगतान किया जाएगा।
Indian Army Rally Bharti Program 2021-2022
| All India Recruitment Program 2021-2022 | Click Below for Complete Job Information |
| --- | --- |
| UP Anganwadi Bharti 2021 Application Form 53000 Post | Click Here |
| AP Recruitment 2021 | Click Here |
| All Inda Bharti MDL 2021 8th, 10th & 12th Pass | Click Here |
| All Indian ICG Bharti Program 2021 | Click Here |
| ITBP Recruitment Program 2021 | Click Here |
| Indian Navy SSR & AA Recruitment 2021 | Click Here |
| Goa Police Bharti Program 2021 | Click Here |
| Gujarat Police SI, PSI, Constable Bharti Program 2021 | Click Here |
| Indian Army Bharti New Syllabus 2021-2022 | Click Here |
| Soldier Selection Procedure 2021-2022 | Click Here |
| Military Recruitment Program 2021-2022 | Click Here |
| Indian Air Force Group C Recruitment 2021-2022 | Click Here |
| Indian Navy Sports Quota Bharti Program | Click Here |
| Indian Army JAG Entry Scheme 2021-2022 | Click Here |
| Responsibilities of Zila Sainik Board/ Zila Sainik Welfare Offices | Click Here |
| Para Commando Selection Process 2021 | Click Here |
| UP Helpline Contact Number All Districts | Click Here |
| Military Nursing Service MNS Notification 2021 | Click Here |
| MES Draughtsman & Supervisor Recruitment 2021 | Click Here |
| RPSC Rajasthan SI & Platoon Commander Recruitment 2021 | Click Here |
| Gujarat Police Recruitment 2021 | Click Here |
| Bihar Police Fireman Recruitment 2021 | Click Here |
| Indian Army 10+2 (TES-46 Jan 2022) Recruitment 2021-2022 | Click Here |
| Indian Navy Tradesman Bharti 2021 | Click Here |
| HAL ITI Trade Apprentice Recruitment 2021 | Click Here |
| Indian Army TGC 133 Recruitment 2021 | Click Here |
| Indian Army 10+2 TES 45 Entry Scheme 2021 | Click Here |
| UP Police SI Bharti 2021 | Click Here |
| | |
| | |